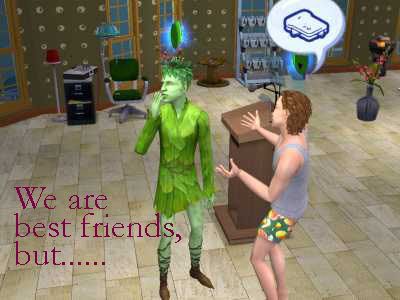 My dear sweet Leo, my father doesn't eat food. He doesn't want to discuss your newfound love of grilled cheese sandwiches. It is nice to see you two are now best friends.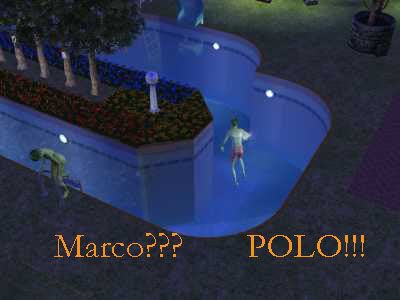 Ever wonder how my parents pass the night? They play marco polo in the pool.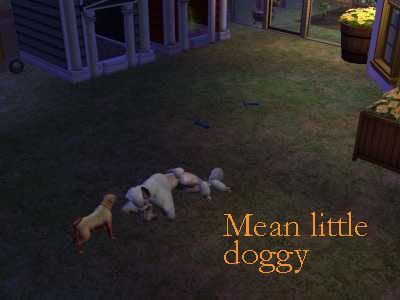 Beavis might be a small dog, but he sure does stand his ground.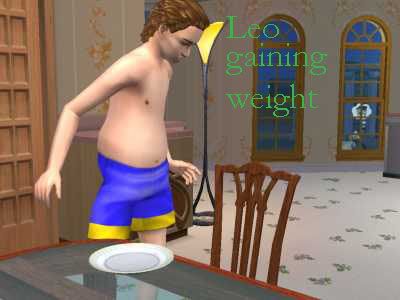 Good thing I didn't pick Leo for his body. He is gaining a lot of weight with his sandwiches. He eats them until he almost passes out.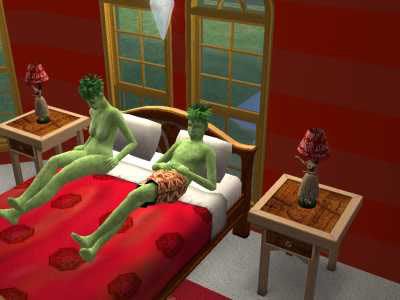 HA-HA, you messed up! You forgot to take a picture of my dad's LTW! He had a nice party for himself and my mom. You forgot to the picture! HA-HA!



Thanks for the reminder, thanks a lot.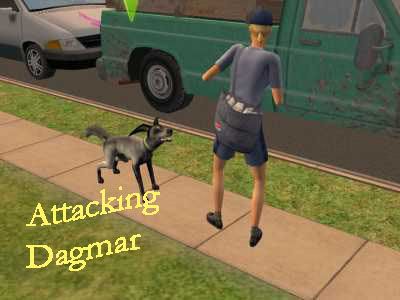 Lucio is still a mean doggie, she loves to go growl at the mailgirl, Dagmar.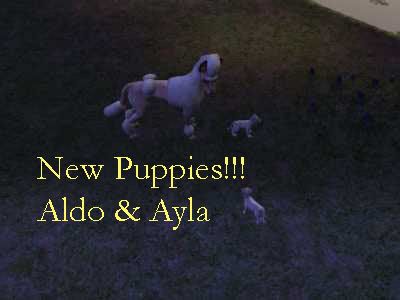 Our dogs have had a litter of puppies. We have Aldo & Ayla. Our first male puppy!! Plus more than one puppy!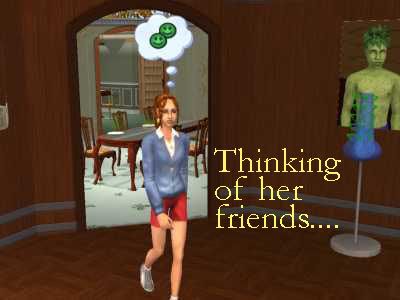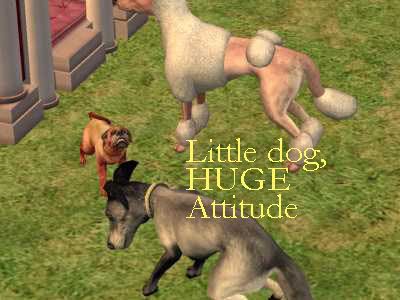 I told you Beavis was a mean dog....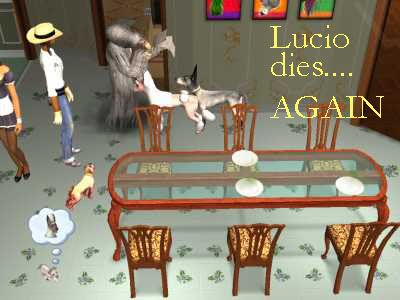 Lucio has died, again. This time she won't return. She has had a full life. She shall be missed.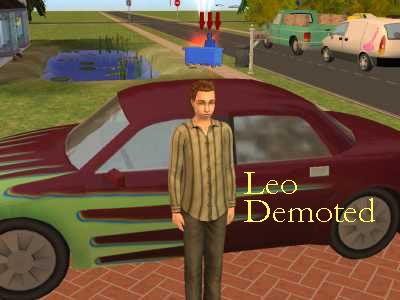 I don't think Leo should have a job. He wanted a job teaching so he could explain the nutritional values of grilled cheese sandwiches. Too bad he answered that chance card incorrectly and he has been demoted.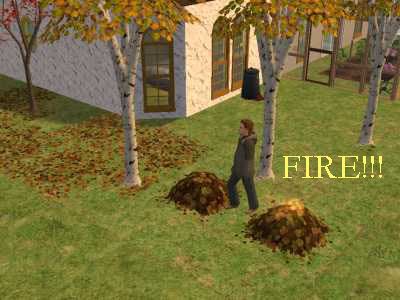 Leo! You could burn the house down!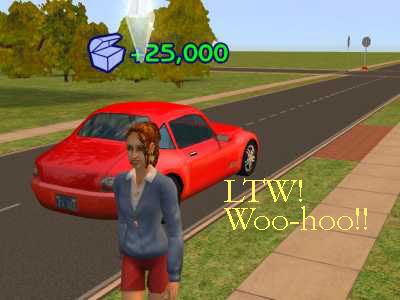 Yeah! I am at the top of my career! YEAH!!!! Now we can start working on a family. My father is constantly dropping hints about grand babies.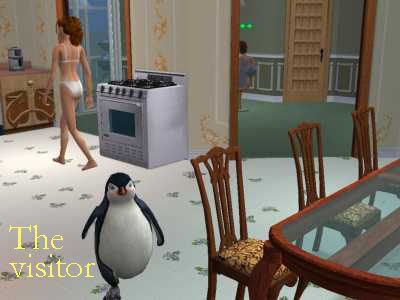 We had a visitor....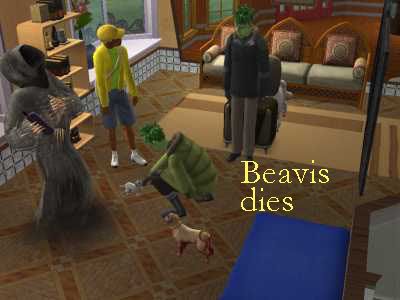 Sadly, Beavis died today. The dog hasn't been with us too long, but he will be missed in the future.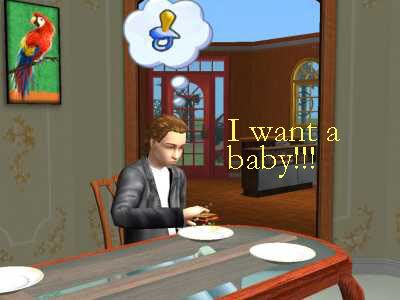 Leo thinks of children also. He doesn't voice his want, but I know he thinks about them from time to time. Poor children will eat their dad's grilled cheese sandwiches until they can fix what they want to eat.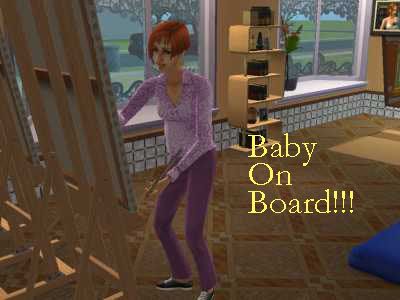 Today I found out that I am pregnant! I am so excited about the news.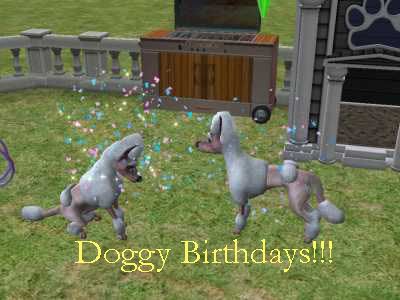 Our doggies grew up. Who is who? Not sure about that. They look like their mom though.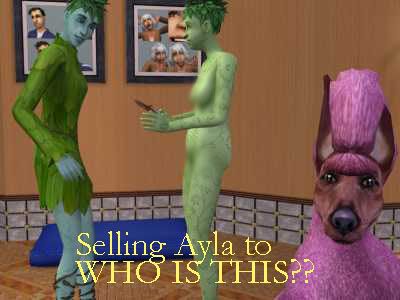 My mom, Christy sold Ayla to this, um sim. Do you know who she is? Hmm, you probably don't know at all. Her coloring is a little different from mom's.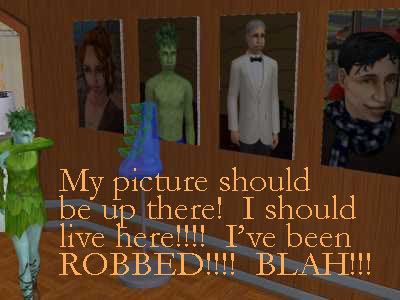 She did glare at the family pictures when she left the house. She acted like I was in her 'rightful' place. What's up with that?
Generation 4 Spare & Future Information