Where is Joseph?
He is outside doing Raphael's test. Once the test is done, we can start working on the babies.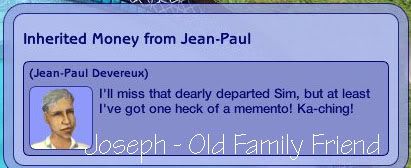 Looks like Joseph is an old family friend....
Joseph? Why are you in the pool? What type of test is this? I need to find Raphael...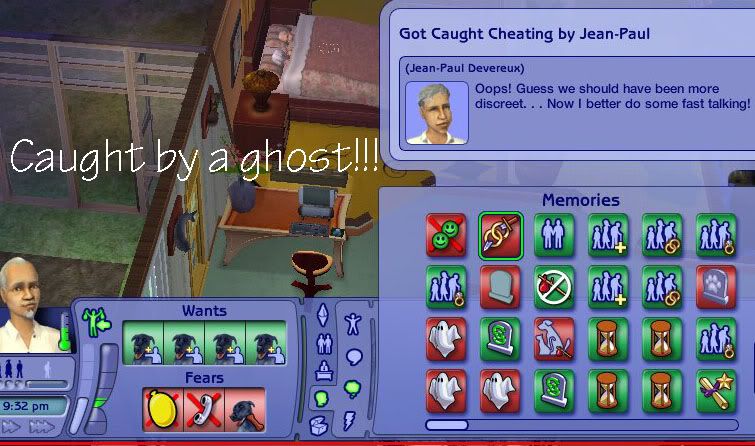 How funny is this? Being caught cheating by the ghost of Jean-Paul...HAHAHA!
I can't help you...you are being tested by Raphael. I can't step in...
Oh all the things...a tree fire! I am still looking for Raphael.
Hey Raphael! What type of test are you giving Joseph?
A simple one...treading water. How long can you tread water???
HAHAHA! Komei!!! Is Jospeh done with his test?
Not even close, he will be done soon.
We haven't forgotten you Joseph. Don't worry, Raphael said you will be done soon. Just tread a few more minutes.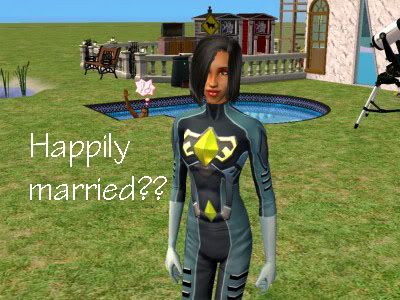 Aren't you worried?
Nope, not at all. Joseph will do fine. He is a nice specimen of male genes.
Come on Joseph! Push those muscles a little longer! You are almost there!!
**Headshake** This can't be good for Joseph....
Sorry Joseph, Raphael said you only had to pass one little test.
What now? Are you proposing to ANOTHER lover?
I have to...I have to prove to Raphael that I am heir material. He said I wasn't heir material. That is why my husbands keep dying! He is such a jerk!!
YADA..YADA...YADA... this is major Dejavu' here....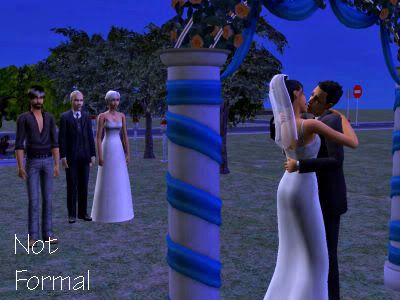 Why aren't you dressed up Raphael?
Why? She is just gonna let him die also. She is not meant to be the heir. Why don't you realize that? Just let me call Beverly over here and the 'Real Heir' can be announced?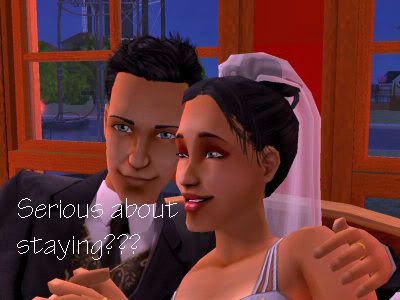 Is this your third wedding night?
Be nice to her! She doesn't deserve that! She had two husbands who died unexpectantly, let her be!
Garrett? Who said you could talk to me?
I did and I am not going anywhere!!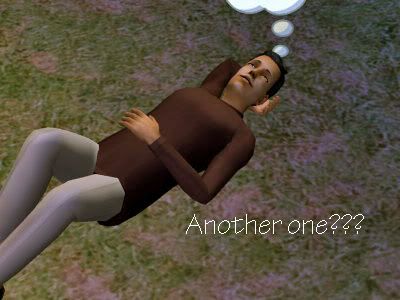 After that whole little speech, here he is outside watching the clouds...**headshake** Nice knowing you Garrett.
Another one bites the dust
Another one bites the dust
And another one gone, and another one gone
Another one bites the dust
Hey, I'm gonna get you too
Another one bites the dust
Raphael what have you been up to? Why are you messing with your brother-in-laws? They are really nice men and your sister is happy with each of them!


The sooner you realize that I am the heir, the sooner we can move this family along. Why must you deny the obvious? I am the heir!
Didn't you realize your sister seems to think it is her?
Need just a little more time....